Equipment
---
To ensure the proper protection of all players, the following is a list of equipment that is required to participate in the sport of Ringette. More detailed information can be found below by clicking and downloading our "Guide to Ringette Equipment".
Hockey Skates
Ringette Stick
CSA Approved Helmet
Ringette Mask/Cage
Neck Guard-BNQ Certified
Elbow Pads
Gloves (Ringette or Hockey)
Shin Pads
Shoulder Pads/Chest Protector
Girdle (Hip, Tailbone, Genital Protection)
Ringette Pants
Practice Jersey
Equipment Bag
Long Spouted Water Bottle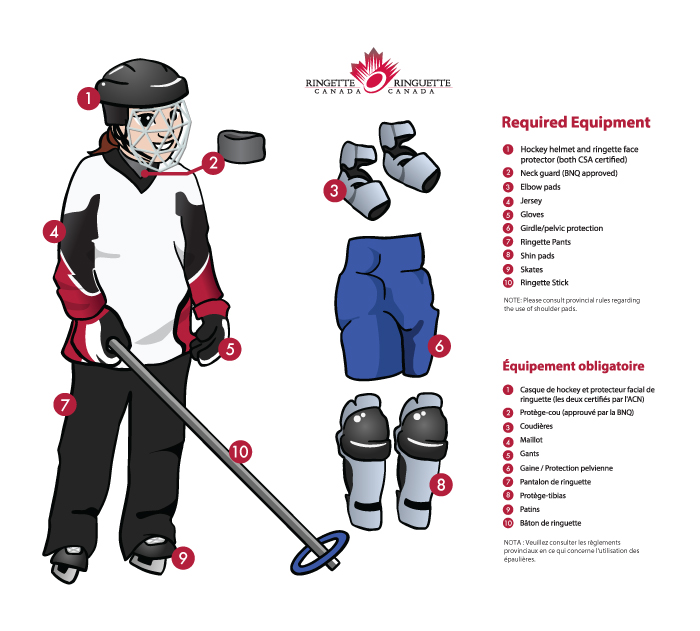 Interested in being a Goalie?
Medicine Hat Ringette Association offers the use of FREE Goal Tending Equipment.